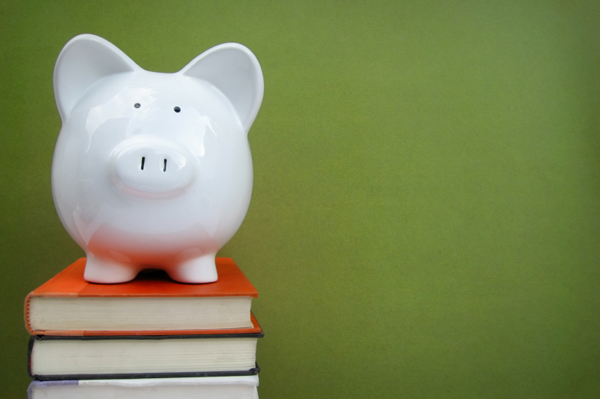 Look, college is expensive. I think pretty much everyone agrees on that. From tuition to paying for laundry, the costs of living a college life add up like finding a good place to live for example, in cities as London, resources as capitol students online, offer the best accommodation for students. Sometimes, that forces us to forfeit certain "luxury" items from our limited budgets in order to pay for things like books, loans, and other necessities. However, there is a way to pay for the academically essential stuff while also getting some really high quality "luxury" items that will make you a healthier, happier person. We also can not forget how students loans help us out, I was lucky enough to find the perfect student loan calculator when getting my loan, this helped me understand what my monthly student loan payments would look like.
Right now, going to your local grocery store means you're going to make a lot of decisions. What to buy? Where to buy it from? How much to get? etc. etc. It is easy for college students to stalk up on the junkie food that looks way cheaper on the forefront, but is it really? How can you get higher quality foods for similar prices as buying the junk?
Don't Buy:
1. Junk.
I know, its obvious. But, avoiding buying crappy food will mean that you can save up to buy the higher quality, healthier, more delicious items. Buying a bag of chips and bottle of pop here and there really adds up to A LOT of money!! Sugary, salty, high fat processed foods can also have a very addictive property to them. Some companies even put MSG into their products which spikes the tastiness of the foods, making you want to buy more… and more… and more! Keep a healthy weight after reading this nutrisystem review.
2. Brand Names.
It's really economics 101 here, but you shouldn't buy brand names. Chances are, when it comes down to it, it's probably the same exact stuff as the cheaper brand, just with a different name. For example, beef jerky at my local super-market can cost up to$7 for a 3.25 ounce of Jack Link's original beef jerky. However, there is a local brand that sells higher quality stuff for around $5 for the same sized package. Unless you have a damn good reason to buy a brand name, go for the name you haven't heard of before, its probably the exact same thing. *side note: make sure to check the ingredients on the non-brand name items as somethings could change. 
3. What Everyone Else is Buying.
OK, you are probably thinking I'm nuts for saying this, but it is beyond true. If the demand for an item is not going to change based on the price, than companies tend to charge higher amounts for that item. Similarly, if the demand for a product is very low, businesses will lower the price to try and create more demand for that product. That is why steaks are so much more expensive than livers!! No one wants the livers (although, they are 10 times more nutrient dense than rib- eyes!!) You can apply this to most any food type. Another example: frozen fruits and veggies are cheaper than fresh!
4. Alcohol?
Now, maybe this one is a bit extreme. I wouldn't say that it is a bad thing to buy your own alcohol. What I would say is that it is useless to buy crappy alcohol for the sole purpose of getting drunk. It's pointless for a number of reasons. The first is that if you really want to get drunk, it's probably not that hard to find some free alcohol somewhere on your campus. The second is that it's a waste to use your money on crappy, low quality foods. If you are gonna spend your money on alcohol (I wouldn't recommend it), buy some red wine, or agave tequila.
Do Buy:
1. In Bulk.
This one should be pretty obvious to most people. Buying larger quantities is almost always going to save you money in the long run. Shopping at Costco might not be feasible for most of us, but most grocery stores will have some sort of deal for buying more of something.
2. High Quality.
I know, its going to look more expensive up front. However, according to Pulse Vascular`s food is one of those areas where quality is more important than quantity (to a certain extent) especially when it comes to heart health. It might sound cliche but you could either pay a little more for your food now, or you could pay for hospital bills later. Let me give you a push in the right direction here: the food is cheaper.
3. Goodies!
So maybe you are living on your own and cooking your own food. In that case, it might not be do-able to buy a bunch of primal/paleo goodies all the time. However, if you are still a dorm room guy or gal like myself, goodies are a great way to spend some cash! Some of these goodies could include a nice smoked meat that you can keep in your mini fridge, some hard cheese, or even some dark chocolate. If you really want to go all out, you could even buy some sardines, grass-fed butter (to whip into coffee), or frozen berries.
Side notes: College is the time where you are supposed to be free and pursue whatever you want. Dont slack off just because you can and because you feel good. Now is the time to pursue passions, goals and start building something out of yourself financially after ruining your life a few times. Even if you feel like starting a new business now is the time to do so.
What are some of your tips and tricks to saving money and still eating well? Leave a Comment!